Three gifts new...
New life. Just a few short days ago my dear friend gave birth to her twin daughters. They are so tiny and precious. It is so fun to watch she and her husband fitting right in to their role as parents.
This new to me book from Paperbackswap.com by Calvin Miller. Perfect timing.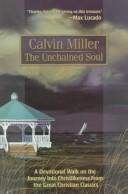 New teachers, new friends, and new opportunities for the boys this year.